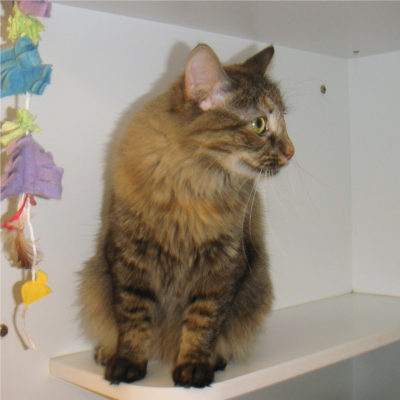 Bobbie is female golden tabby with medium fur. She is a rescue from a kill shelter downstate. She arrived with a short deformed tail, the cause of which has not been determined. After she arrived we found that she suffered from a neurological problem that caused her to periodically scream as if she was being tortured. She is on medication that has that under good control. She is rather picky on who she will be friendly toward, and doesn't seem to like other cats very much. But with the right person in the right environment she could be a nice companion.

Breed

Domestic Short Hair

Color

Golden Tabby Tortie
Interested in adopting Bobbie?
Learn more about how our adoption process works and what to expect when you visit.
Learn more