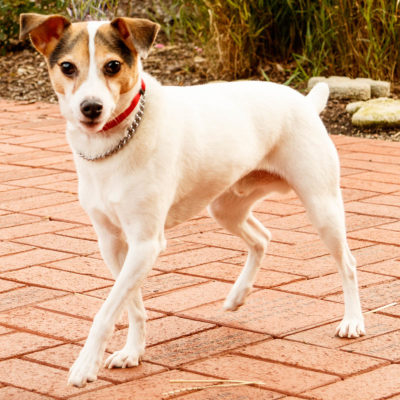 Welcome!! My name is Chewy (but that's as far as it goes, I don't chew on anything!) and I am 8 years old. My life started off with me alone on the streets, when I was only a year old. Thankfully, The Buddy Foundation took me in and gave me a nice warm bed and some food. Due to my good looks, I was quickly adopted. I spent the next five years living the good life. I had my own bed, a yard I could run around in and people to cuddle with.
Then….. I was brought back to the shelter. My family had a new toy they played with, it cried, snuggled and slept with them and I didn't like that. I use to be their baby…. So my future wish for my next forever home is not to have any of those little things that cry, or people that move fast, or have a lot of energy. Don't get me wrong, I love to go for a walk, and get some fresh air. Maybe even play with a stuffed toy once in a while.
Because of what happened to me, I do get a little nervous around new people and new things to where I don't show my best self…. I can't help it; it just scares the poop out of me. Don't give up on me though, I can tell you I am worth it! You can even ask my best friend (I'll tell you her name if you come to visit me). Hope to see you soon! XOXO, Chewy
Breed

Jack Russell

Age

8 Years

Weight

16 Lbs
Chewy is one of our special buddies and deserves a loving home, but may require more love and care.
Interested in adopting Chewy?
Learn more about how our adoption process works and what to expect when you visit.
Learn more