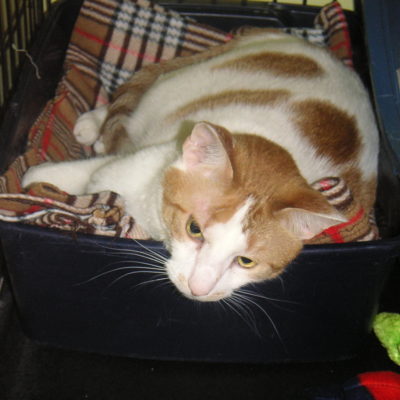 George-II is white male with orange spots. George came to us when his owner passed away. The son couldn't keep George since his place did not allow pets. When he arrived George was being treated for a large cut above his eye and a urinary track infection. So for a couple of weeks George required a collar and lived in a private cage. He has since made a full recovery and is currently in our room 8. He is a pretty friendly guy that loves to come out into the main cat area to play and explore. He does have a bit of a mind of his own about when it is time to return to his room. Come in and become George-II new friend. He would really like to find some new friends, a forever home, and new territory to explore.
Color

Orange on White

Breed

Domestic Short Hair
Interested in adopting George-II?
Learn more about how our adoption process works and what to expect when you visit.
Learn more