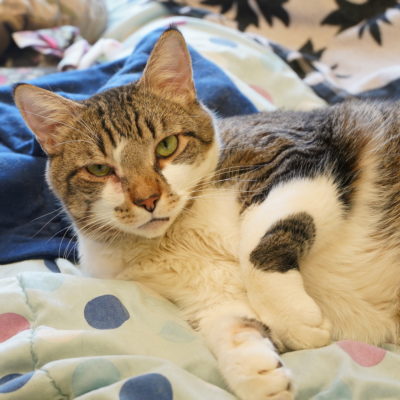 Jason is a big friendly male tabby with white markings. He was adopted from Buddy as a kitten along with his sibling Jeremy. They spent years together with their adopter. Unfortunately a very ill family member had to move home and could not have cats around due to the illness. So both of them were returned to Buddy and will need to be adopted together. They are both big boys and both are quite friendly, but Jason is the more outgoing of the two. They are currently spending their time in with our senior cats in room 4. Come in and meet these two big boys. They have so much to share!
Color

Brown Tabby with White

Breed

Domestic Short Hair

Adopted

March 10, 2020
Interested in adopting Jason II?
Learn more about how our adoption process works and what to expect when you visit.
Learn more