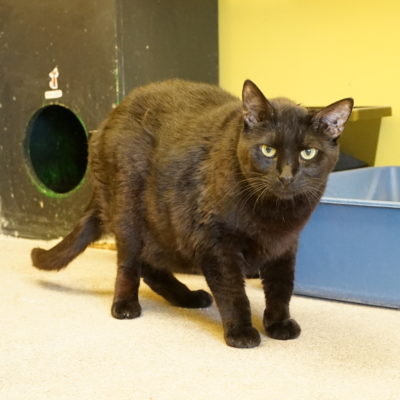 This black-furred boy came in off the street with Bert. Bert was adopted some time ago and Peter was left behind. Peter did not take well to this and became angry and reclusive. A number of volunteers have spent a lot of time with Peter and he has recently improved. He can now occasionally be seen out in the room if no one is in there. He will also come out for a few of the volunteers. Although he is making progress, it is going to take a very special, patient person to become his best friend.

Breed

Domestic Short Hair

Color

Black
Interested in adopting Peter?
Learn more about how our adoption process works and what to expect when you visit.
Learn more