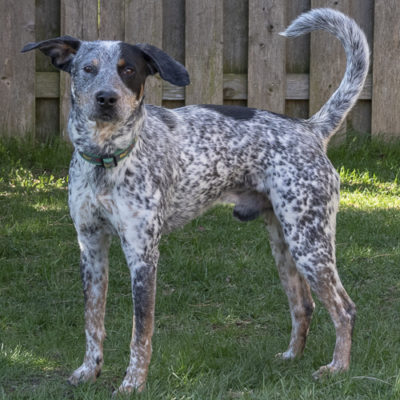 This is Picasso – yes he is beautiful just like his art work! This gorgeous guy was found as a stray in Southern, Illinois. I bet you're thinking how? He is so adorable. We are thinking that too!
Picasso is the kind of pup that you can bring anywhere or to meet anyone. Picasso would love to walk in the forest preserve, or even be part of a summer BBQ as inspiration for his future paintings. He would do well with an active family, and enjoys being around other dogs. After he's worn out for the day from some fun, he will be right by your side cuddling on the couch.
Come by this weekend, and he will show you he's the best rescue dog around!
Breed

Cattle dog/ Heeler/ Hound mix

Age

~2 Years

Weight

45 Lbs
Interested in adopting Picasso?
Learn more about how our adoption process works and what to expect when you visit.
Learn more