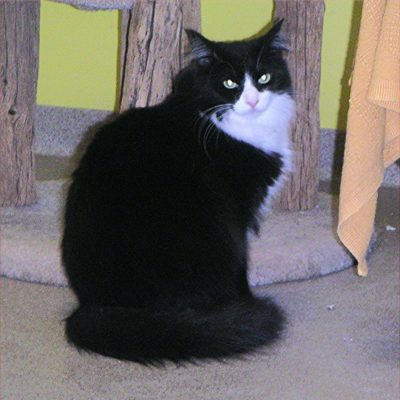 Rio is a handsome, but very shy, long furred male. If you spend some time in room 2 you might get to meet Rio. He is an exceptionally handsome, almost regal cat, but it will take some time before he warms up to anyone he doesn't know. He has recently been spending more time watching the birds or on top of the steps in the room. As a result he has become a bit more accessible, but you will still have to approach him slowly. If you are very lucky he may take treats from you and possibly even let you pet him. He is not at all aggressive and will run and hide if he doesn't take to you.

Breed

Domestic Long Hair

Color

Black and White
Interested in adopting Rio?
Learn more about how our adoption process works and what to expect when you visit.
Learn more