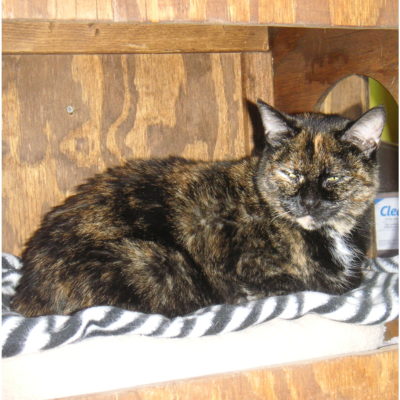 Spice is an outgoing female tortie. She was found abandoned in an empty apartment. Spice is quite friendly and does not display any of the "tortie attitude". She gets along well with people and the other cats. So much so that she was already adopted once with one of the other cats that was in the same room with her.  Unfortunately one of the adopters turned up allergic to cats and both of them came back after about a week. The other cat has since been readopted, but Spice is still waiting for her forever home. She likes attention, will eat treats from your hand, and will occasionally even play with the laser dot. Come in and spend some time with her. She would really appreciate it if you didn't sneeze at her.
Color

Tortie

Breed

Domestic Short Hair
Interested in adopting Spice?
Learn more about how our adoption process works and what to expect when you visit.
Learn more