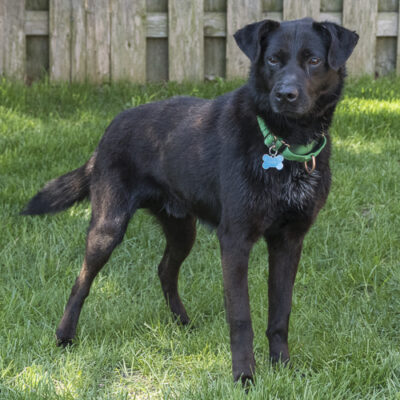 Wally needs a quiet environment (no other pets and no small children). Limited activity.

Wally has problems with open stairs, stairs with no solid riser, He balks and won't climb them. Closed stairways aren't a problem for him.

Breed

Lab/Terrier mix

Age

~3 Years

Weight

~35 Lbs
Interested in adopting Wally?
Learn more about how our adoption process works and what to expect when you visit.
Learn more